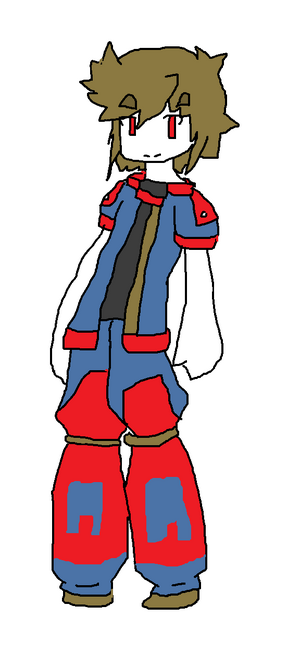 0052, nicknamed Harv or Jax, has many headcannons in regard to his relationship with 0050 .
Headcanons
Edit
Is childhood friends with 0050, has devolped platonic feelings for him.
Is a super friendly and bubbly person, but is mostly passive.
He is normally friendly and outgoing, but when he interacts with 0050 , he seems nervous, uncontrolled, and even clumsy. When others call him out on it, he gets very defensive.
Is 0032 's older brother.
Is currently dating 0033.
He is very good at healing. His occupation is mixing medicine, and being the healer of the area.
Often does Parkour with 0050.
Likes the color Pink.
He loves classical music, like piano and orchestral pieces.
He and 0050 enjoy going skateboarding together. It's a more serious hobby for him while 50 just wants to learn so he can be with him more. He enjoys teaching 0050 how to skateboard and treats him like a little bro.
Incredible mechanic.
Fanfiction
Edit
Ask Blogs
Edit