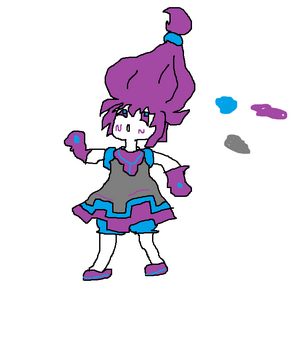 Headcanons
Edit
0030 is 0010's little sister.
her hair doubles as a birdcage.
She's a little crazy, probably because she is sort of brainwashed.
She either has dozens of the same outfit, washes her clothes every day, or has been wearing the same thing without changing for a REALLY LONG TIME.
She's very absentminded.
Is 0031's sweetheart.
Has the ability to breathe in any kind of environment without suffocating, whether it be in a house on fire, the top of Mt. Everest, or even under water.
LOVES to DANCE
Gravity has little control of her hair.
Fanfiction
Edit
Ask Blogs
Edit