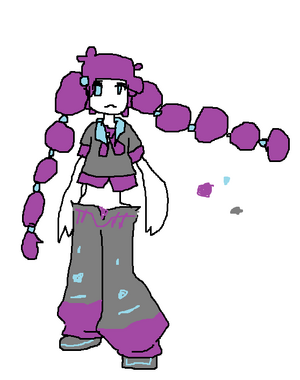 Headcanons
Edit
The thug life chose her.
Part of an elite family of urban criminals and mafia members.
Magical girl.
She is 0030's older sister.
Her braids are clip on.
Her name is Yoko.
Good friends with 0005
Goes to same school as 0005
Sometimes she hides small hard candies in her hair, and will take them out at random times and eat them.
A whole lot stronger than she looks. Each 'ball of hair' has a metal sphere in the center that weighs 25 lbs.
Fanfiction
Edit
[This Life] - julesadams
Ask Blogs
Edit